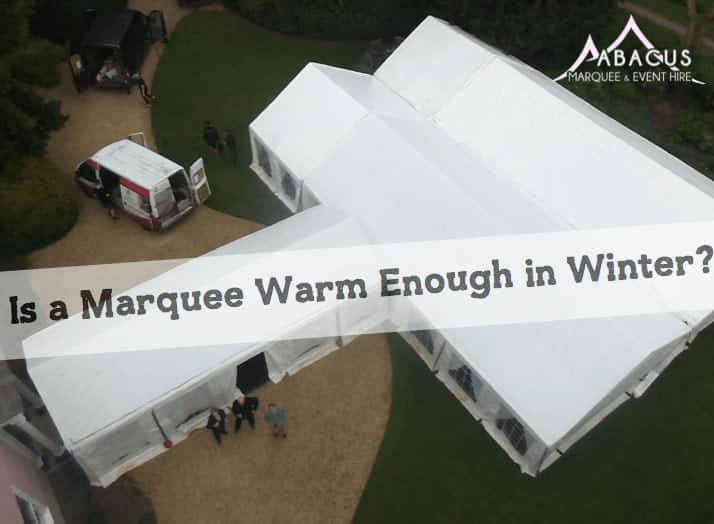 Is a Marquee Warm in Winter?
Absolutely! A marquee is warm enough in winter.
We hire more marquees are hired in December than in June….crazy right?! What winter?
During the winter season, most of our marquee hire services are using our smaller garden-friendly structures which 'but up' to the back of your house giving you that much-needed space. This makes sure your event has enough room to cope with 30-100 guests.
Attaching a marquee to the back of the house allows everybody to walk from the house into their new party venue seamlessly as if it was just another room in your house.
When we install the marquee up to your house we don't drill any bolts etc to your nice rendered walls. The marquee is installed right up to it and heavyweights pull the marquee towards the house giving the impression it's physically attached to it.
We understand people have birthdays & other events in the winter just as much as the summer – so we've come up with our fantastic winter package making sure your guests party on all night being toasty and warm…
All of our winter marquees come with our hard flooring system, carpet, roof lining, and our heating systems as standard. This ensures that everybody is warm and the temperature is the same as your home. Some of our heaters are thermostatically controlled so you "set and forget" – it keeps the temperature ambient all night long automatically. Making marquee hire really easy for you.
The hard floor & carpet insulates the floor retaining most of the heat inside. Installing lining acts as a second skin for the marquee further insulating it – both of these combined keep the heat generated by our powerful heaters inside making your guests warm and cosy – you can leave your coat in the hallway!
Is a marquee warm in winter?
We're really popular around Christmas time as a small marquee can provide extra space to have the family over. If you don't have enough room to get all your aunties in your dining room – creating a cool, festive marquee is a far more cost-effective solution than going out on Christmas Day somewhere (I've only done that once and hated it – it doesn't feel like a proper Christmas!).
Choosing the Right Heaters
Infrared Heaters

 – Are great for heating small structures up to 40 square m. These small but powerful units are installed in the ceiling and our of harm's way.
Any marquees larger than this and these heaters tend to lose their effectiveness and you need something more powerful. Otherwise, you tend to get hot and cold spots.
2. Indirect Diesel Heaters – Are great for heating up larger structures. They are installed outside the marquee and a large fan blasts warm air inside the marquee for a more evenly distributed heat. They are thermostatically controlled to give you an automated heating system giving you complete peace of mind during your event you won't have to keep tinkering with it.
In large marquees, we always recommend several smaller heaters than one large one to give your marquee a more evenly distributed heat.
So yes, a marquee is warm enough in winter!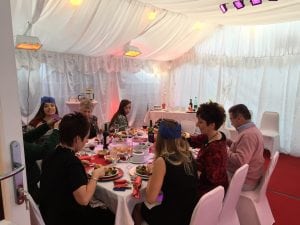 Unsure if hiring a marquee in the winter is the right thing?  Let's have me pop over for a quick chat and we can see what marquee size would be right for you!