Marquee Hire for Film & TV
Abacus can provide marquees and temporary structures for your on location needs.  We have a variety of structures and internal options to suit your Film & TV requirements.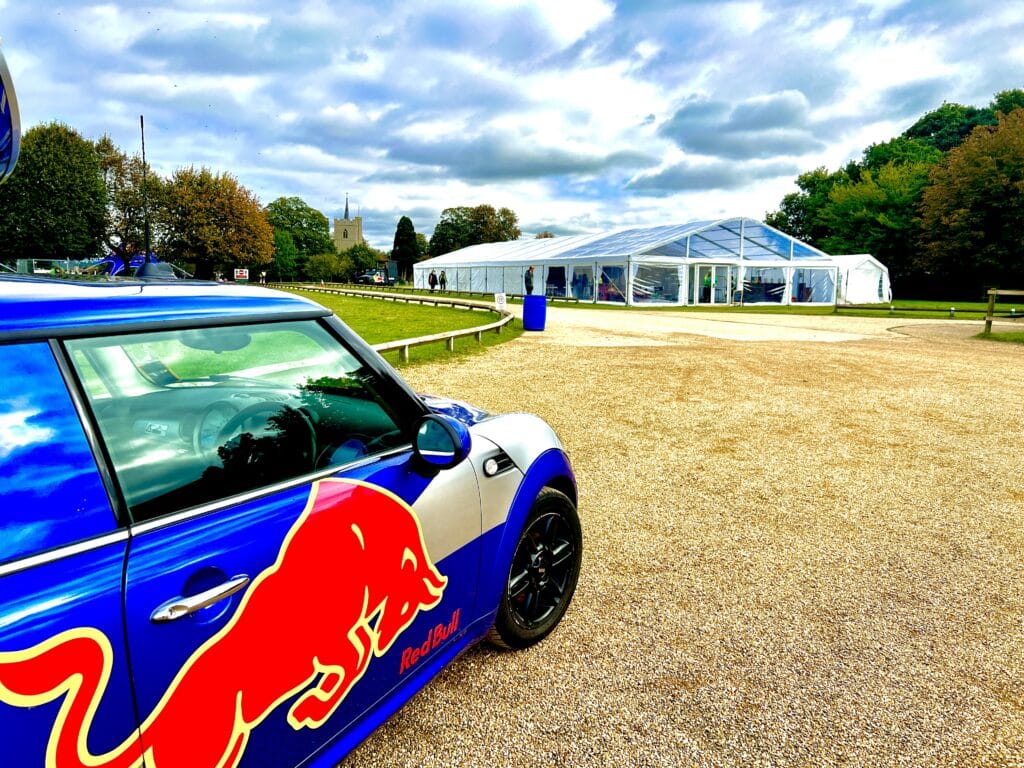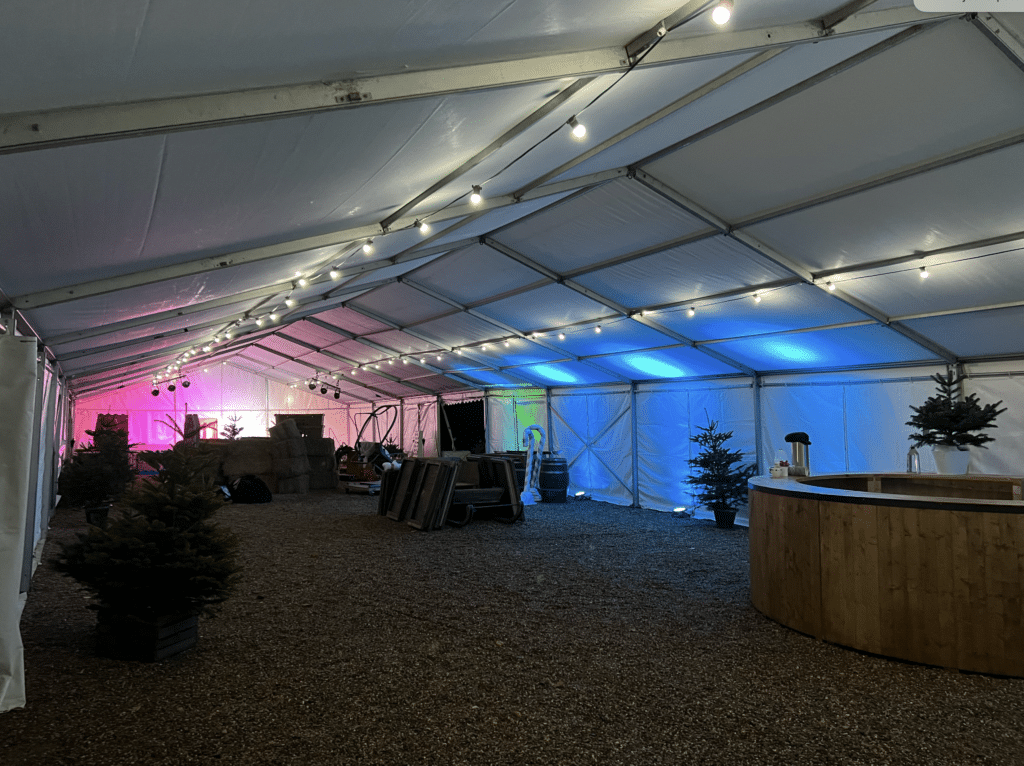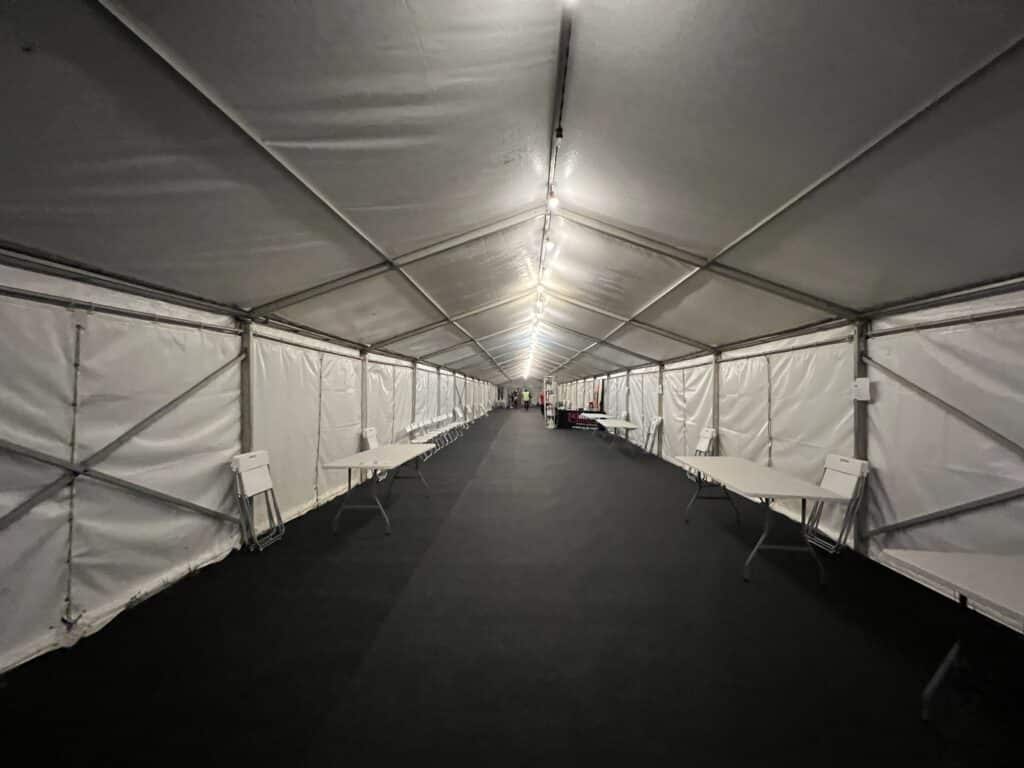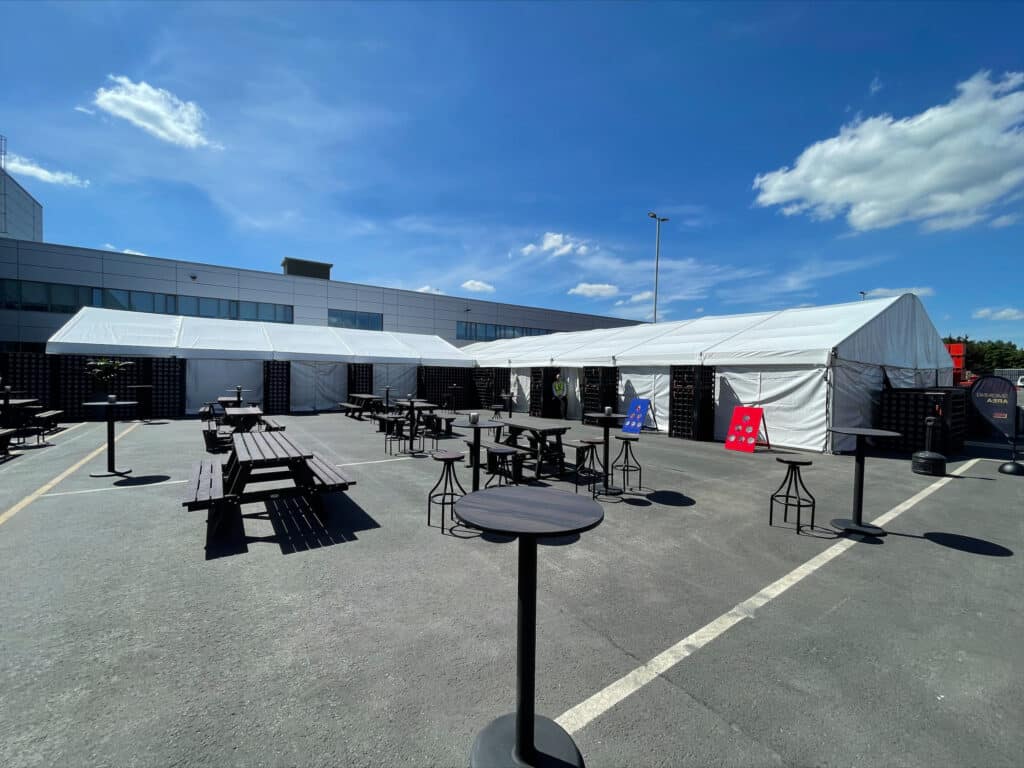 Why Choose Abacus for Your Film & TV Marquee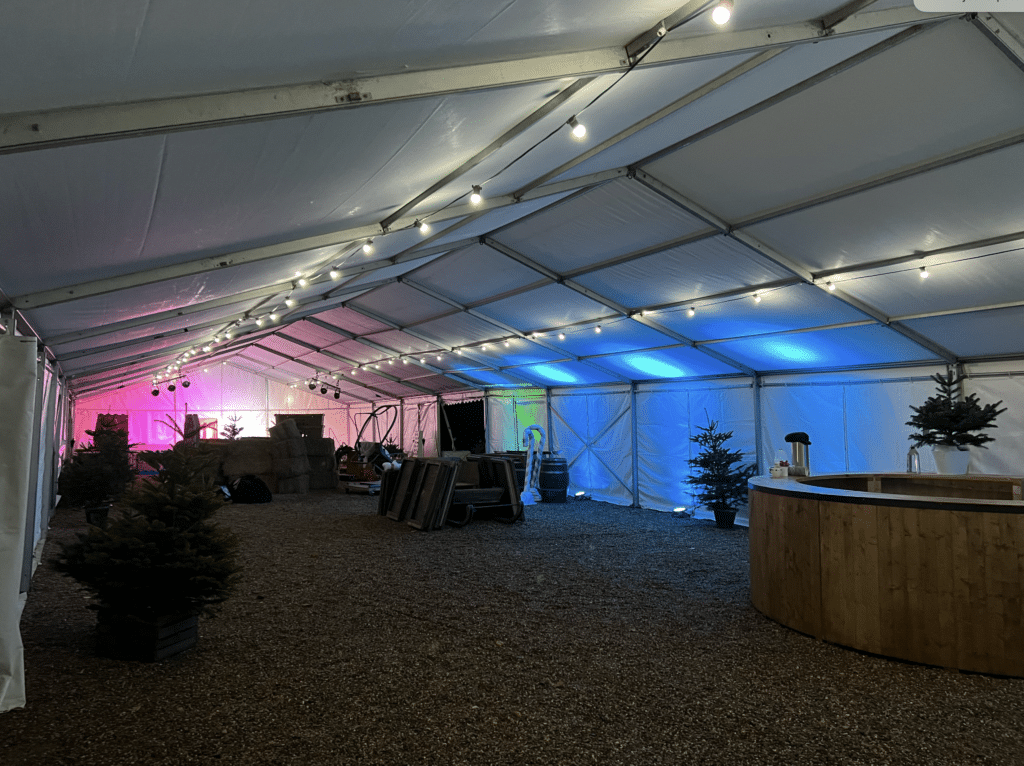 Specialised Expertise: We have a dedicated team with extensive experience in providing marquee solutions for film and television productions. We know what it takes to create the perfect setting for your shoot, whether it's for a movie, TV show, or commercial.
Customisable Options: We offer a wide range of marquee styles, sizes, and configurations to suit your specific needs. From intimate scenes to large-scale productions, we've got you covered.
Quality Assurance: Our marquees are built with the highest quality materials to ensure safety, durability, and aesthetic appeal. You can trust us to deliver top-notch structures that meet industry standards.
Efficiency: Time is money in the film and TV business. We pride ourselves on our prompt setup and teardown services, so you can focus on what you do best – creating amazing content.
Flexible Rental Periods: Whether you need a marquee for a day, a week, or an extended shoot, we offer flexible rental options to accommodate your production schedule.
Budget-Friendly: We understand the importance of budget constraints in the entertainment industry. Our competitive pricing ensures you get the best value without compromising on quality.​
More than just Marquee Hire...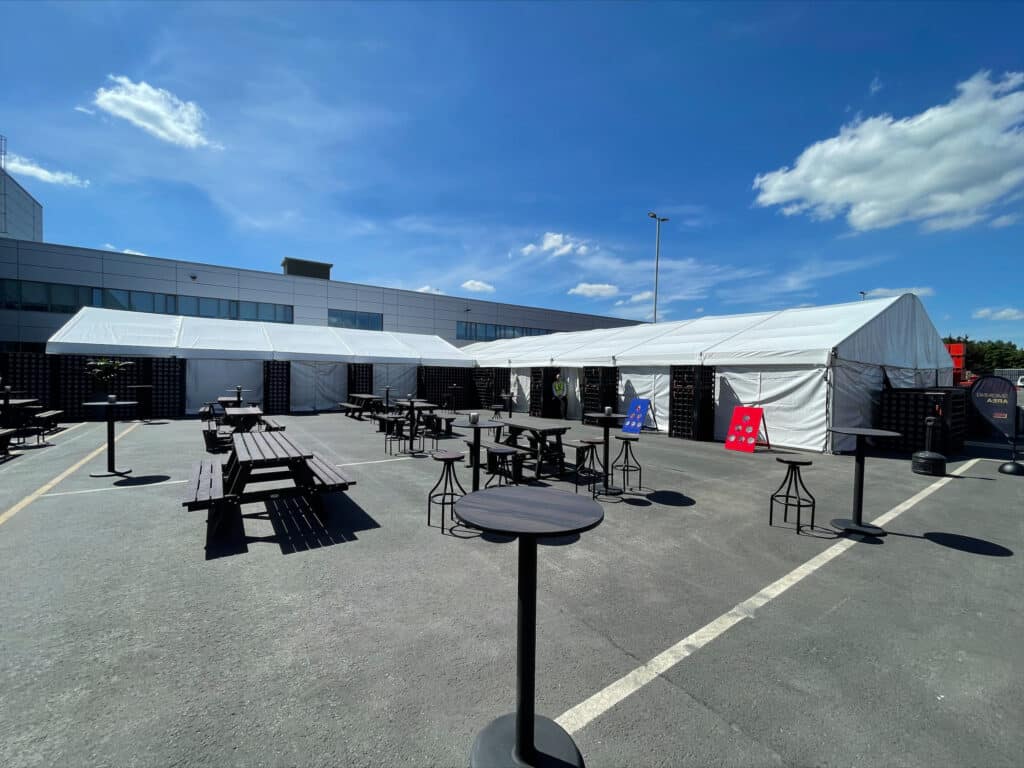 Abacus can provide on-location marquees in 3m wide denominations and infinite length.
Marquees can be rapidly deployed and installed within 24 hours and tailored to suit your requirements.
You can choose from soft side, hard sided and glass walls as well as blackout linings for production work.
Hard flooring and sub flooring can be installed within these structures if ground is not level.
Weighting can be added if the marquee is to be installed on non-penetrable ground such as concrete or tarmac.
We can operate on weekly & monthly flexible rental periods.
Catering Film & TV Marquees
A hungry crew is an unproductive crew!  
We can install a catering marquee with:
Catering kitchens
Furniture
Lighting, heating & flooring systems
Fridge trailers, Toilets & Power Generators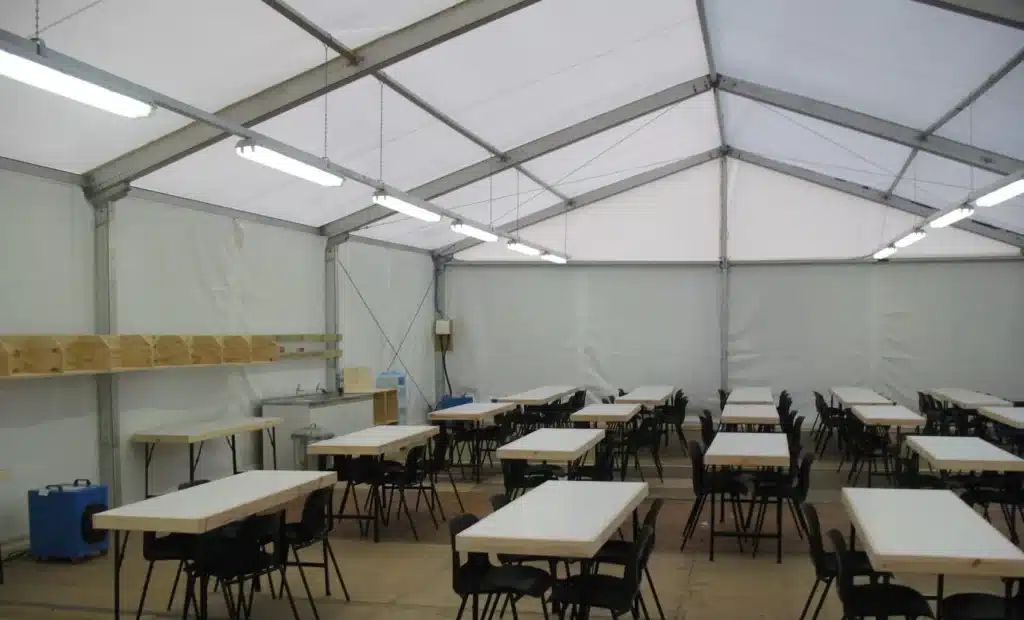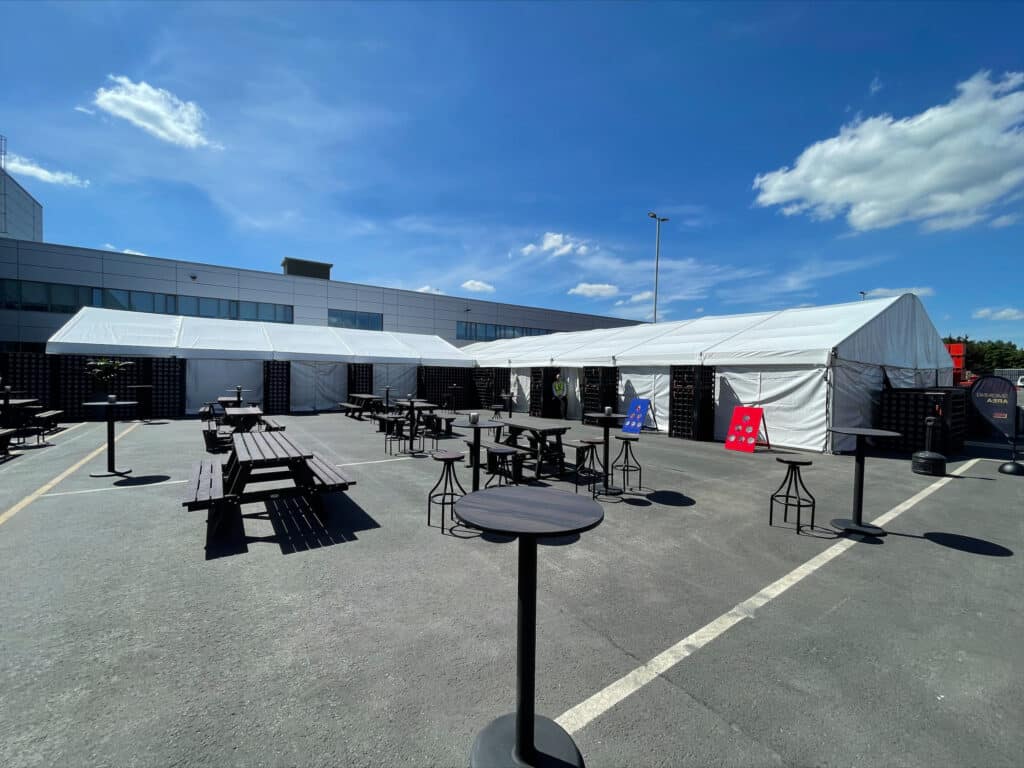 Storage & Workshop Marquees
Marquees can have a leg eave height of 2.3m and 3m for easy storage and workshop areas for your production requirements.
Hard sided and lockable entrance doors can provide a fully secure area ensuring your equipment is safe & secure.
High up to 60mph wind load speeds means your film & TV work remains uninterrupted 12 months of the year.
Typically left as one open space or individual private dressing rooms built with internal walls can be installed for your dressing room marquee.
Lighting & heating can be installed to ensure all crew are comfortable no matter the weather.
Marquees can be installed on grass or hard surfaces such as concrete or tarmac.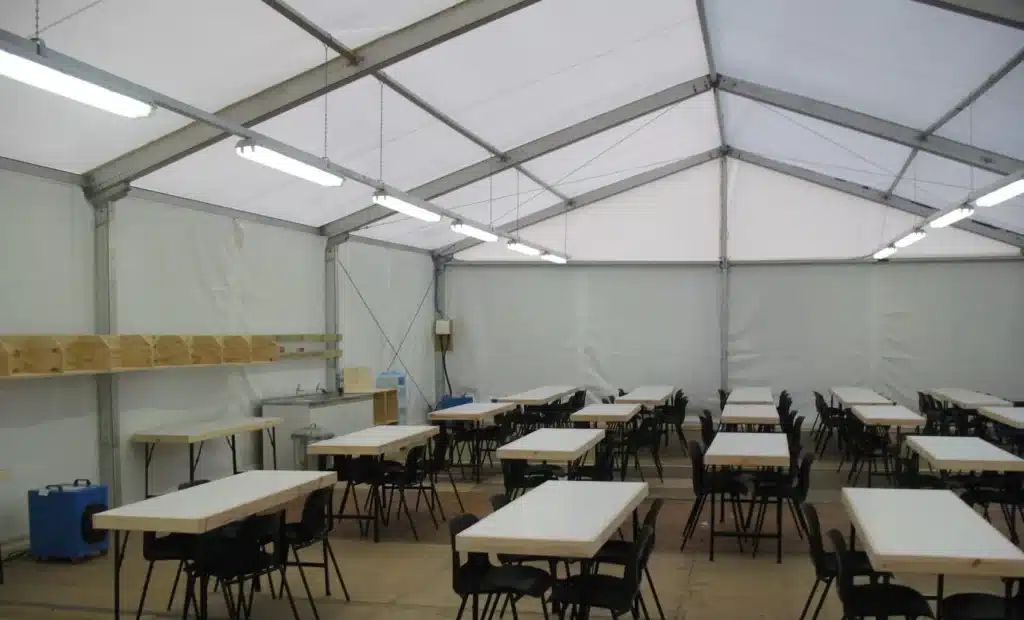 Let's start the planning journey for your successful event and get in touch with us how you'd like to.  Our award-winning team in pink will guide & advise you every step of the way to make sure your event provides experiences & memories that will last a lifetime.
MARQUEE HIRE KNOWLEDGE CENTRE
Making you a marquee hire expert with our handy 2 minute videos
CORPORATE EVENT MARQUEE HIRE EXTRAS
We don't believe in packages – you're not just another number! This is one of the biggest days in your life and it's very personal to you. That's why at Abacus Marquee & Event Hire – our quotes are tailor-made to you and you only. Here are some of our extra services that will make help make your wedding a complete success. Everything you need in one place.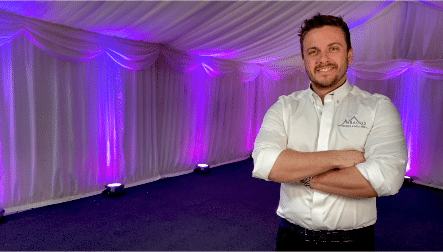 Want to make sure your corporate event is a guaranteed success?
Talk to your marquee hire experts now.
Fill in Your Quote Request right here and let's make sure it's the event of the year!
I personally promise you, you'll be blown away by how amazing your event will be – with your family and friends celebrating right with you. I am your marquee hire expert.
Mark Hammond – Owner & Founder