Creating stunning marquees for Weddings, Private Parties & Corporate Events
More than just marquee hire...
Organise your complete event with the UK's highest reviewed events company
Creating Stunning Marquees for Weddings, Private Parties & Corporate Events
Let us help you create memories & experiences that will last a lifetime, by the highest reviewed marquee hire Company in the UK.
Let's start the planning journey for your successful event and get in touch with us how you'd like to.  Our award-winning team in pink will guide & advise you every step of the way to make sure your event provides experiences & memories that will last a lifetime.
Worry-Free Marquee Hire for all 2021 Events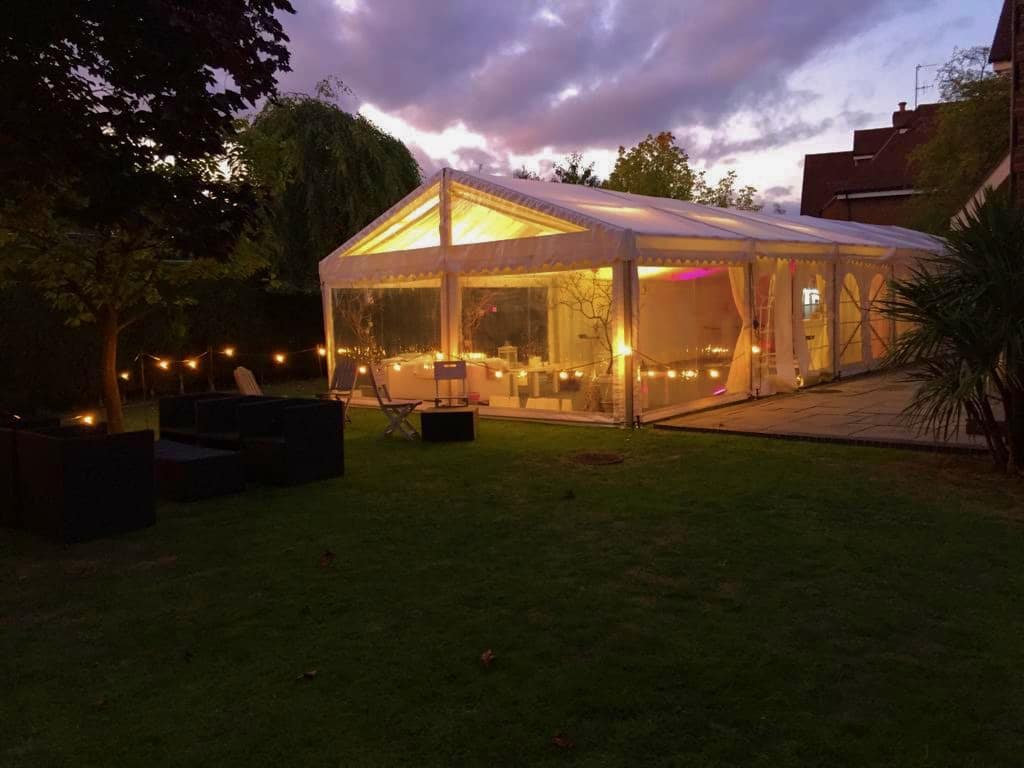 Our 2022 COVID Booking Policy
Should the UK Gov make it illegal to host your event (ie. another lockdown) you have the choice of a refund of deposit or unlimited date changes.
If there is a limit on guests allowed to be present (e.g 30) we will scale back the marquee at no penalty or offer you the choice to reschedule to another date if you would prefer your original amount of guest numbers.
We will adhere to all Government rules and enable you to host your event in a safe environment.
We've also kept our booking deposit super low at 20% too.
If you do have any concerns about booking a marquee for your event please give our team a call on 01462 262011.
Successful Events Every Single Year
Making Event Planning As Stress Free As Possible
Google 5 Star Reviews From Past Clients

COVID-19 RESPONSE MARQUEE HIRE
In a time of need, Abacus is passionate about helping its community in any way or shape possible. One marquee at a time. 
MORE THAN JUST MARQUEE HIRE
LET'S START PLANNING YOUR UNFORGETTABLE EVENT.
Tell us about your event and how we can make it the most memorable event your friends, family & colleagues have ever been to.
Use our design & build your marquee tool right here.
Everything you need to know about hiring a marquee with our handy 2 minute videos
ALL SUCCESSFUL EVENTS START WITH A SITE VISIT...
If you want to get an idea of how you can WOW your friends, family and colleagues at your event, let's organise a no obligation site visit with the Company Director Mark.
Book a site visit online and Mark will pop round to measure up and see exactly how we can make your party go with a swing!
Don't just take our word for it – companies such as BBC, Tesco, Redbull, Honda, David Lloyd and Warburtons have trusted us to create great events for them too.
We're proud to say we are the highest reviewed marquee hire Company in the UK too.
Come and join our long list of happy customers and let's start the journey of planning your perfect event today.
Lucy's 18th Nightclub Birthday
Hattie's Love Island Themed 16th
Mark can visit your garden or venue and come up with some inspiring ideas to make sure your event is the very best it can be. 
A low, 20% deposit is required to secure your booking.  This can be paid by debit & credit card as well as online.
Our award-winning & friendly team will typically install your marquee 1-2 days prior to your event date.
It's time to WOW your guests as they arrive into your marquee.   Helping you make memories & experiences that will last a liftime.
In this video we what is involved in the background to help set up some of our fantastic marquees.
If you or you know anybody who share a professional yet fun-loving mindset, who is hard working and would get a real buzz in creating beautiful & stunning marquees then we would love to have a conversation with you.
We are expanding our operations and would like to create two more installation teams to help build marquees for some fantastic events around the South East.
We reward our team members who create true value and work hard.  Watch our "day in the life of a marquee installer" to get an idea of what it takes to earn your pink shirt.
Send us your CV and a small paragraph why we should consider you for a paid trial day to try us out.
Most successful events start with a site visit.  Company Director, Mark will come to your garden or venue and asses the area and discuss your event details with you.
Our award winning team shall typically set up on a Thur/Friday (if your event falls on a weekend.
You keep the marquee for the whole weekend unless agreed otherwise and we shall come on Monday or Tuesday to take it all away for you.
Abacus Marquee & Event Hire can arrange your complete event infrastructure for you leaving you a hassle free event planning experience.
Want to make sure your event is a guaranteed success?
Fill in your quote request right here and my team will help you make sure your event provides you, your friends & family, memories & experiences that you will never forget.
I personally promise you, you'll be blown away by how fantastic your event will be.
Our award winning team will help inspire you to create the most memorable experience for your friends & family to help you celebrate something truly special.
Get in touch with the UK's highest reviewed events company today!  (That's us!)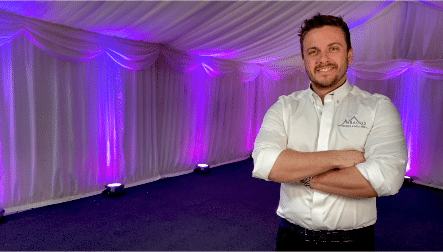 Mark Hammond – Owner & Founder
NEED SOMETHING SMALLER & MORE COST EFFECTIVE?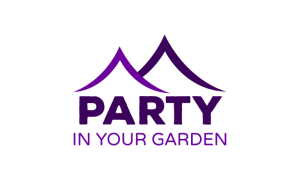 VISIT OUR SISTER COMPANY, PARTY IN YOUR GARDEN MARQUEE HIRE
Using 3m and 4m wide marquees, Party in your Garden are widely known for installing smaller, more cost effective structures for garden based parties for 20-50 guests.