Creating Stunning Marquees for Asian Weddings
Creating cost effective & stunning marquees in your garden since 2009.
Award winning asian weddings by the highest reviewed marquee hire Company in the UK.
Asian Wedding Marquee Hire in London

An Asian wedding is not just a celebration; it's a symphony of culture, tradition, and love. Your wedding day should be as exceptional and vibrant as your unique journey together. Imagine celebrating with your family & close friends under the open sky, surrounded by the beauty of nature and the comfort of your own garden. 
We believe that hosting your pre wedding events in a marquee within your own garden surpasses all expectations, offering an unparalleled experience that redefines wedding celebrations.
Cultural Customisation: A marquee in your garden offers the opportunity to infuse every detail with your cultural heritage. From intricate decorations to traditional ceremonies, every element can be tailored to reflect your roots and honour your family's traditions.
A Fusion of Elegance and Nature: Choosing a garden marquee wedding creates a magical fusion of elegance and nature's splendour. The lush surroundings, fresh air, and natural light provide an enchanting backdrop that elevates the beauty of your ceremony and festivities.
Endless Space for Grandeur: Our marquees offer the luxury of space. Whether you're envisioning an opulent dining experience for your main wedding or you require the extra space for your pre wedding events, our marquees can be customised to accommodate your guest list and desired layout, giving you the room to create the wedding experience of your dreams.
Intimate Celebration, Grand Impact: Hosting your Asian wedding at home offers an intimacy that allows you to connect deeply with your loved ones. The warm, familial atmosphere creates an environment where cherished moments are shared without the distractions of a traditional venue.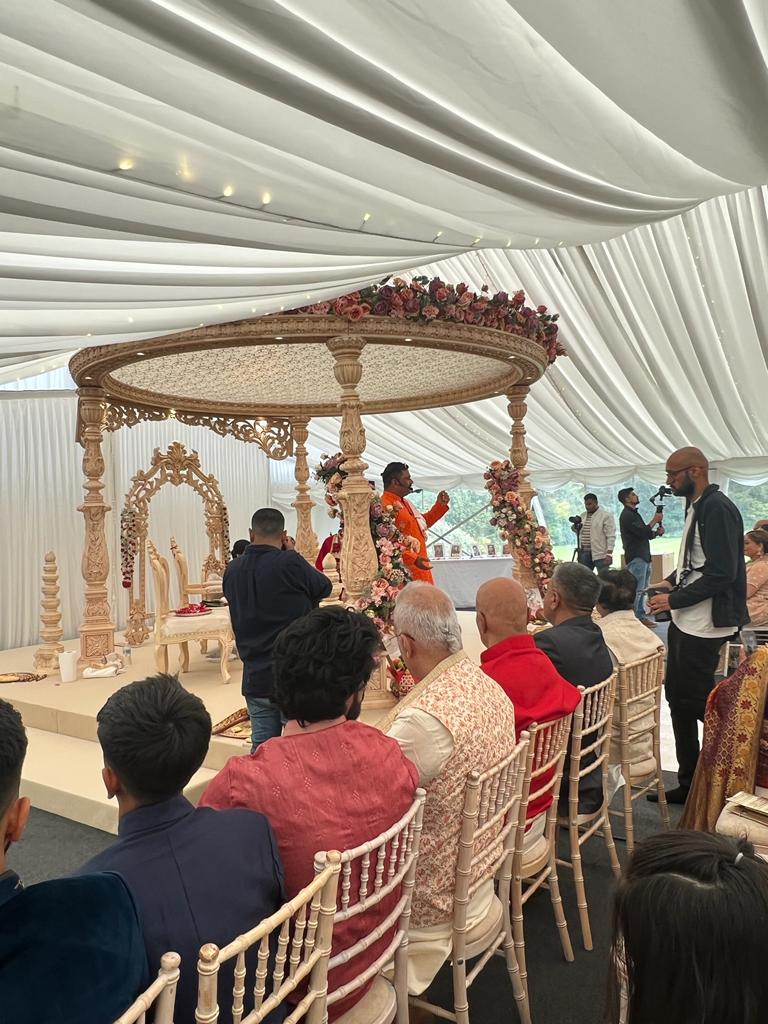 Embrace Convenience: With a marquee in your garden, you eliminate the need for complicated logistics and long commutes. Your home becomes the centre of celebration, making preparations and coordination more convenient for you and your guests.
Treasure for a Lifetime: The memories of your special day, set against the backdrop of your own garden, will become an integral part of your shared history. Every time you step into your outdoor space, you'll be transported back to the joy and love that defined your wedding day.
We understand that your Asian wedding is not just an event—it's a testament to your unique journey and shared culture. Our garden marquees provide the canvas upon which you can paint a picture of love, tradition, and celebration that resonates with your values.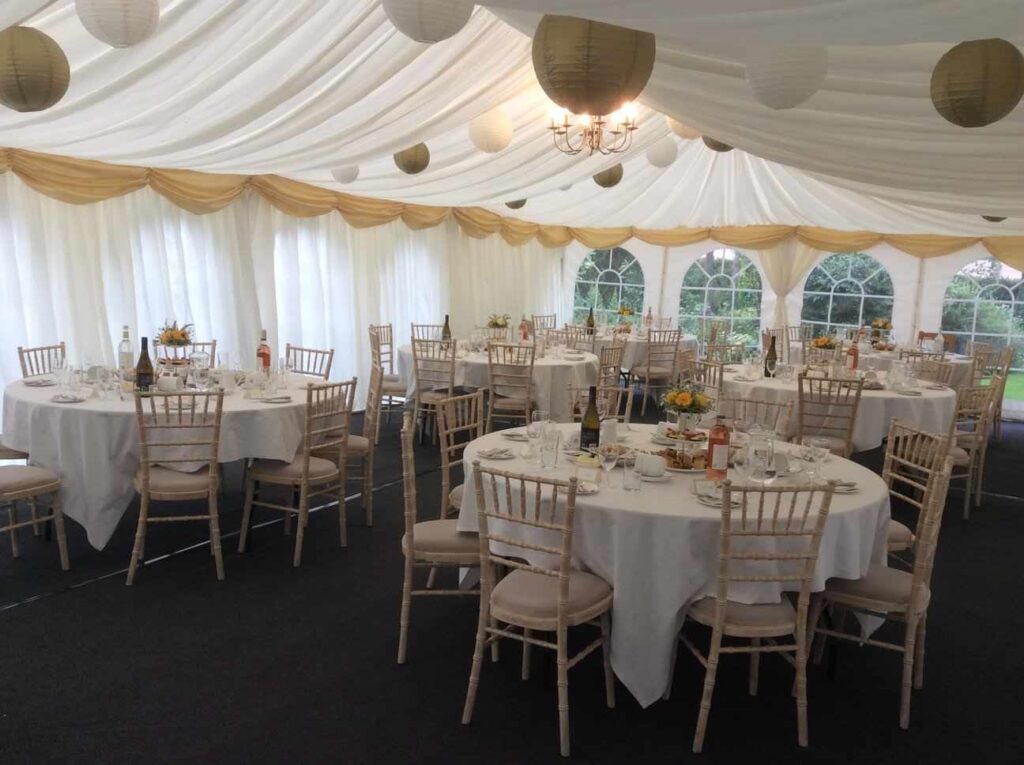 Let's start the planning journey for your successful event and get in touch with us how you'd like to.  Our award-winning team in pink will guide & advise you every step of the way to make sure your event provides experiences & memories that will last a lifetime.
Abacus Marquee & Event Hire has been creating wonderful asian weddings, memories, and experiences since 2009. Our values are that every wedding is unique and we love spending time with you planning every fine detail.
Hertfordshire's most loved Asian Wedding Marquee Hire…
Whether your marquee is required for a couple of days or a week, let's have a quick chat to see how we can help create a wonderful looking venue to house all your family to celebrate in luxury – for far less than you think.
We're responsible for the success of lots of Asian wedding marquee hires every year and we would love to be a part of yours too!  Give us a call today so your can start your family's special memories.
LET US ARRANGE YOUR COMPLETE WEDDING
Abacus Marquee & Event Hire are your local asian wedding marquee hire experts, helping you create the most memorable experience for your friends & family for your big day.
We understand you are apprehensive into where to start when planning your wedding marquee hire.
All successful weddings start with a site survey either at your wedding venue or your home.  Organise your no obligation site visit now to start your wedding marquee hire planning journey!
MARQUEE HIRE KNOWLEDGE CENTRE
Making you a marquee hire expert with our handy 2 minute videos
ASIAN WEDDING MARQUEE HIRE EXTRAS
We don't believe in packages – you're not just another number! This is one of the biggest days in your life and it's very personal to you. That's why at Abacus Marquee & Event Hire – our quotes are tailor-made to you and you only. Here are some of our extra services that will make help make your wedding a complete success. Everything you need in one place.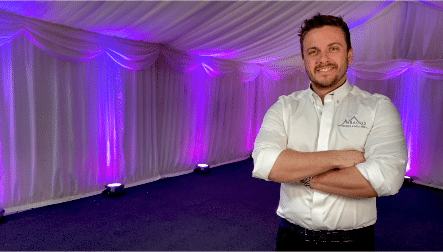 Want to make sure your wedding is a guaranteed success?
Talk to your wedding marquee hire experts now,
Fill in Your Quote Request right here and let's make sure it's the wedding of the year!
I personally promise you, you'll be blown away by how amazing your event will be – with your family and friends celebrating right with you. I am your marquee hire expert.
Mark Hammond – Owner & Founder