James Bond Luxury Casino Party
Watch George's James Bond Luxury Casino Themed Birthday Party here
Leave your guests shaken (in awe) and not stirred by dropping a luxury themed private casino in your garden or venue!
High rollers, long dresses & tuxedo's only at this prestigious event for your discerning guests.
YOUR UNFORGETTABLE EVENT, ALL DESIGNED, PLANNED & BUILT BY ONE AWARD WINNING COMPANY.
"You Made Our Dreams Come True"
"Thank you Mark and Abacus for all that you have done to make George's 70th Birthday the most magical day ever. Everything you supplied was such fantastic quality and really reflected on what was a huge event for us. Your eye for detail, planning and amazing team you have made it so easy for us to make this event happen. It felt effortless on our behalf! Thank you so much for helping us create such a brilliant event...I want to do it all over again!"
Sarah Miller | Hitchin, Hertfordshire
Mark can visit your garden or venue and come up with some inspiring ideas to make sure your event is the very best it can be. 
A low, 20% deposit is required to secure your booking.  This can be paid by debit & credit card as well as online.
Our award-winning & friendly team will typically install your marquee 1-2 days prior to your event date.
It's time to WOW your guests as they arrive into your marquee.   Helping you make memories & experiences that will last a liftime.
YOUR UNFORGETTABLE EVENT, ALL DESIGNED, PLANNED & BUILT BY ONE AWARD WINNING COMPANY.
Our Luxury James Bond Casino packages will ensure you get to have the party that your friends will never forget.  We bring all of the infrastructure required to ensure your party is as effortless as possible for you.  
This includes:
Themed luxury marquee with blackout LED starlight lining

Hard Flooring with Red/Burgundy Carpet

LED Casino Tables with Casino Trained Croupiers

Light up LED Dice, 007 Sign & Giant Playing Cards


Nightclub level lighting systems & heating

Range of furniture & dance floor options 

Complete bar infrastructure including cocktail & bar staff, bars, fridges & glasses

Entertainment including love bands & DJ's

Red Carpet & VIP Areas


Event loos & power

Complete event theming & props

Event photographers & videographers

Event management with an on the day/night event coordinator

After party clean up service (highly recommended!)
From power, to running the bar and event theming – there is nothing you will need to do to bring this party to your home or venue.  We do all of the planning & building for your unforgettable dream event that your friends & family will never forget.
HOW DOES THE BAR WORK?
You have two options regards providing the drinks for your event. Self-provide or Full Bar hire.
1) SELF PROVIDE
We will provide all of the bar infrastructure to run the bar.  You provide the alcohol and we do the rest!  We organise the bars & fridges, trained bar staff, glass hire and ice.  This works out more cost effective for you but requires a little more work on your part to ensure you have the right amount of alcohol.  We can guide you through what alcohol to provide fi you're unsure.  Cocktail trained staff & general bar staff are generally there for 5 hours unless otherwise specified.
2) FULL BAR SERVICE
We organise everything!  (Including alcohol)  Thanks to our experience we know what drinks will work best for your event.  We can provide themed specific drinks and our cocktail trained team will give you & your guests an incredible experience.  We can get specific drinks that you'd like to be served too.  Staff arrive a hour or so before to prepare the bar ready to wow your guests when they arrive.
WHO IS THE DJ/BAND?

We work with tens of DJ's & bands and will pair up a DJ with what your event is and also what genre of music you would like. Our DJ's are all club experienced and some have also played in various venues in Ibiza too. They will ensure your friends will be dancing all night helping you celebrate something special.
HOW DO WE POWER THE MARQUEE?
Our first option will be to obtain power from your house if the event is going in your garden. Our team have all been through electrical safety and event power training to ensure we install electrical points in a safe manner.
If we do not think the house will be able to take the electrical load for what your event demands we will bring in a generator at an additional cost however this is in extremely rare cases as most houses will be able to take an event of this size.
If your event is in a field or a venue we also may have to use a generator in this instance.
WHEN DO YOU SET EVERYTHING UP?
These events tend to take 2 days to set up and one day to pack away. We will start the build on Wednesday and aim to finish on the Thursday. You get to keep it all there for the whole weekend and party your night in style.
If you have asked for our after party cleaning service our lovely team will come in on Sunday (assuming your party is on a Saturday) and we will remove all rubbish and evidence of a party!  Ready for our team to dismantle on the Monday or the Tuesday.  You wouldn't have lifted a finger all week as our all-under-one-roof service means you have had your party of a lifetime with just one point of contact – Abacus – the UK's highest reviewed event Company in the UK.
YOUR EVENT COORDINATOR
Your are given an event coordinator to help you bring your event theme to life.  From the initial site visit and planning stages all the way through to support on the night of the event – we will provide all of the infrastructure required to bring home an unforgettable event for your family & friends and give them a night they will never forget.  You have one contact, one Company bringing your event to life.  This saves you the hassle of obtaining quotes for multiple services which is time consuming and draining.  We have built a network of professional businesses that share our same fun-loving ethos us as which allows us to provide a comprehensive service for you.
Let us, the UK's highest reviewed events Company in the UK provide you a truly breathtaking experience for you, your family & friends.  Quick hint, we will even let you take the credit for it!
We do operate on a first come first served basis and can only work with one luxury themed event per weekend due to the nature of the intense planning that is required for these events.
PREVIOUS CASINO THEMED EVENTS
VIEW OTHER THEMED PARTIES
Successful Events Every Single Year
Making Event Planning As Stress Free As Possible
Google Reviews From Past Clients
FANCY A UNIQUE LUXURY THEMED EVENT?
Choose your very own themed event and our team will design & plan your very own unique, unforgettable luxury themed party to WOW your guests.
We will help you design and plan your dream event to exactly how you want it.  
All successful events start with a site visit.  Book your site visit below or call us on 01462 262012 to start planning your perfect luxury themed event today!
Roaring 20's Gatsby Party
Festival Themed Party
Art Deco Inspired Nightclub
80's Theme
Apres Ski
Enchanted Forest
Circus de Saule
Masquerade
Vintage Hollywood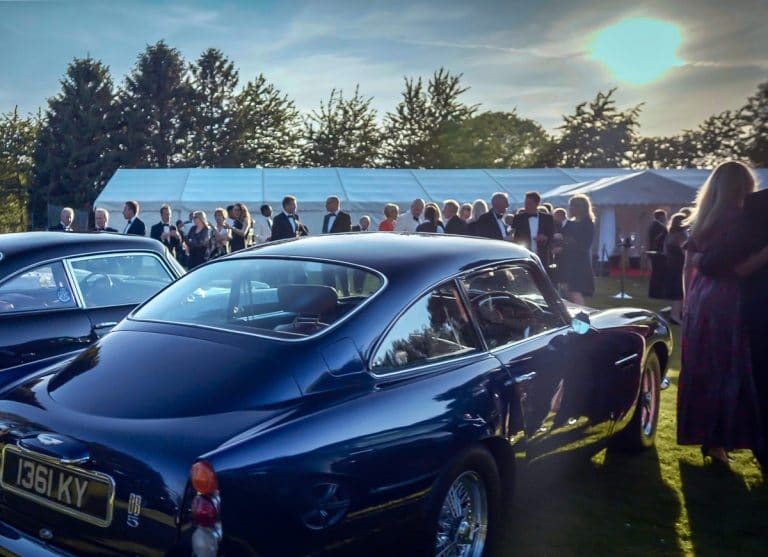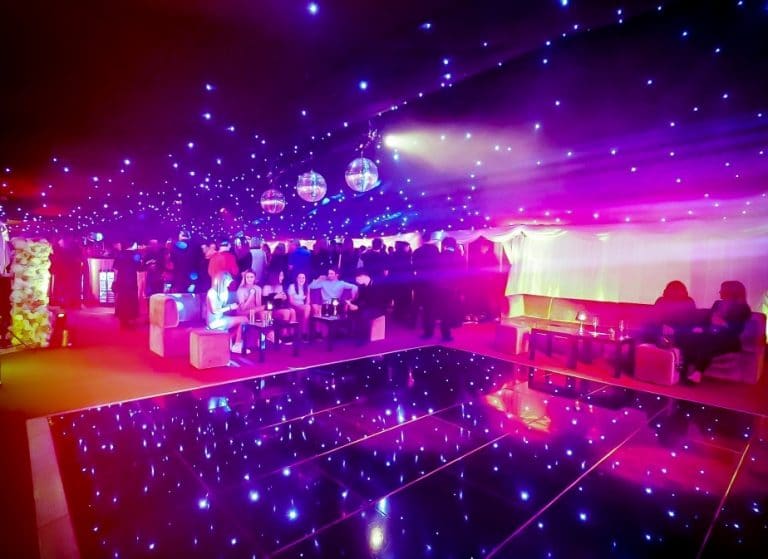 MORE THAN JUST MARQUEE HIRE
LET'S START PLANNING YOUR UNFORGETTABLE EVENT
Tell us about your event and how we can make it the most memorable event your friends, family & colleagues have ever been to.
Use our design & build your marquee tool right here.
ALL SUCCESSFUL EVENTS START WITH A SITE VISIT...
If you want to get an idea of how you can wow your friends, family, or colleagues at your event, let's organise a no obligation site visit with the Company Director Mark.
Book a site visit online and Mark will pop round to measure up and see exactly how we can make your party go with a swing!
Don't just take our word for it – companies such as BBC, Tesco, Redbull, Honda, David Lloyd and Warburtons have trusted us to create great events for them too!
We're proud to say we are the highest reviewed marquee hire Company in the UK too.
Come and join our long list of happy customers and let's start the journey of planning your perfect event..
OUR PREVIOUS THEMED EVENTS
Jo's Luxury Nightclub Themed Party
Lucy's 18th Nightclub Birthday
George's James Bond Casino Themed Birthday
Hattie's Love Island Themed 16th
Most successful events start with a site visit. Company Director, Mark will come to your garden or venue and asses the area and discuss your event details with you.
Our award-winning team shall typically come on a Thursday or Friday (if your event is on the weekend).
You keep the marquee for the whole weekend unless agreed otherwise and we shall come on Monday or Tuesday to take it all away for you.
Abacus Marquee & Event Hire can arrange your complete event infrastructure for you leaving you a hassle free event planning experience.